About Working Like Dogs
WLD is dedicated to celebrating working dogs around the world, including disability assistance dogs, service dogs, comfort dogs, and other working dogs. This site is a resource, providing you with practical information, including where to find service dog training programs, therapy dog requirements, products for assistance dogs, and more.
Dear Reader,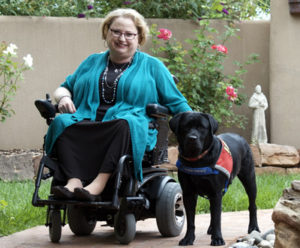 When I was partnered with my first service dog, Ramona, in 1993, it made a huge positive difference in my life. I wanted to continue to find out more about how dogs teamed with humans can create a perfect partnership that really works.
At that time, and later when I was teamed with my second service dog in 2000, I couldn't find much information to inform me. So I wrote a book, Working Like Dogs: The Service Dog Guidebook, and started an organization, also called Working Like Dogs, to share what I had learned and create a supportive environment for the community of people teamed with dogs and industry professionals.
The Working Like Dogs website is another way to provide information and educate people about working dogs. With a blog, and then a podcast, Working Like Dogs has been able to teach people about assistance dogs, as well as other types of working dogs.
We are thrilled about the ways we can work with you to share our knowledge and expertise that can help you as a service dog organization or an individual. Get Connected and sign up for tools, practices, and insights you can apply immediately.
Let's chat about what you need and how I can help you.



Founder, Working Like Dogs
About Marcie Davis
Marcie Davis is a transformation agent, thought leader, businesswoman, public speaker, and assistance dog advocate. Marcie has been paraplegic for more than 40 years and has been partnered with service dogs for more than twenty years. She uniquely understands the business practices of running a successful dog training organization and the client perspective of living effectively with an assistance dog. She is the founder of International Assistance Dog Week, the author of "Working Like Dogs: The Service Dog Guidebook," and the host of the Working Like Dogs radio show on Pet Life Radio.
About Lovey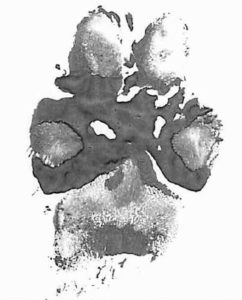 Lovey is a Labrador Retriever. She was born on June 13, 2013 in New York and custom-trained as an assistance dog by Jill Felice, Founder of Assistance Dogs of the West. Lovey knows over 100 commands, including opening doors and picking up objects as small as a dime. She was placed as a service dog with Marcie Davis in May 2015.
Lovey has an incredible work ethic. She serves as the co-host of Working Like Dogs on Pet Life Radio. Lovey is also certified as a Therapy Dog. She and Marcie work together as volunteers with the Santa Fe Animal Shelter's Pet Therapy Outreach Program. In her spare time, Lovey enjoys playing in her backyard, swimming, traveling, and chewing on her favorite toy.