Welcome to the Working Dog Blog
From topics like emotional support dogs vs service dogs, to partnering with your working dog, the Working Like Dogs Blog is about working, caring, and living fully with your working dog. Dog nutrition, puppy-raising, service animal laws, service dog requirements, aging dogs, dogs in public, traveling with dogs, supplies & equipment and any other trending  subjects are discussed.
Hungry for more?
Join our Pack (here) and enter your name and email to join more than 400,000 international dog lovers who turn to Working Like Dogs for the latest information and trends about working dogs.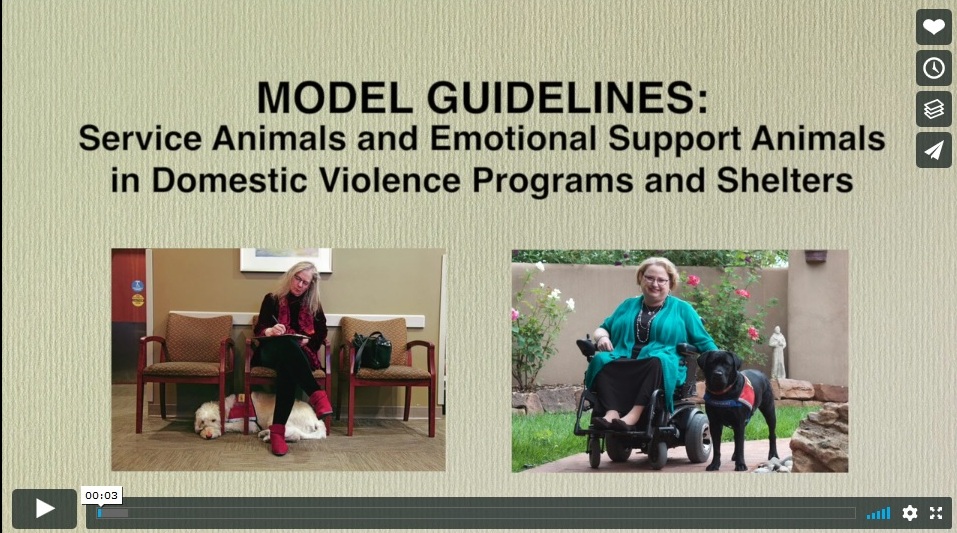 Lovey and I had the awesome opportunity to recently serve on a working group led by the New Mexico Coalition Against Domestic Violence and Assistance Dogs of the West. Our task was to create a Model Guideline for Service Animals and Emotional Support Animals in Domestic Violence Programs and Shelters for New Mexico. We wanted to share this Guideline and accompanying video with you. It can also be used as guidance for any program or business that is open to the public.